Frequently Asked Questions (FAQ)
How to open the keybox?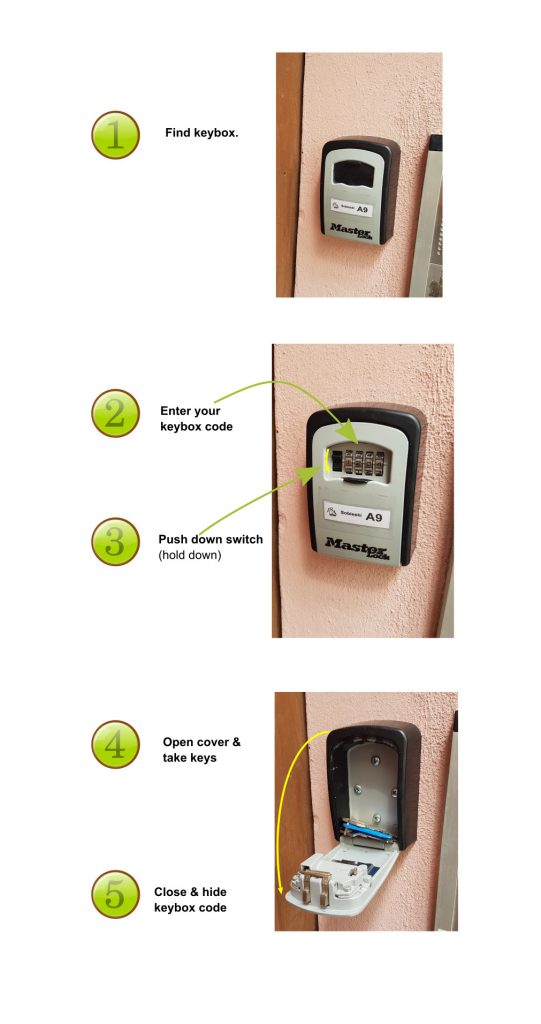 Where can I park my car?
We recomment different options depending on the location of your apartment
We can provide a hotel parking card if your apartment address is
Sobieskigasse
Müllnergasse
Glasergasse
Please note that the hotel parking card must be reserved by contacting us at least 3 days before arrival. We can provide only a limited amount of parking cards and thus they are subject to availability.

This is the most convenient option as you will be able to park your car close to the apartment. Costs are 15€/day.
---
We recommend a "Park & Ride Garage Spittelau" if your apartment address is
Schottenring
Werdertorgasse
Esslinggasse
or one of the addresses mentioned above (if hotel card not available)
The address of the parking garage is: "Spittelauer Lände 12, 1090 Wien". Costs for parking in the garage is about 5€/day. More details here
---
If your apartment is located in Spiegelgasse / St. Stephans Cathedral, we recommend parking garage "Mahlerstraße 6-8, 1010 Wien"
The name of the parking garage is "CONTIPARK Tiefgarage Kärntnerringgarage" next to the opera. This garage is relatively cheap and in walking distance to your apartment in Spiegelgasse. There are other garages a bit closer but significantly more expensive.
This is the link to google maps: https://goo.gl/maps/spEted8MHbw
Are towels and bedsheets provided?
Yes, we provide:
towels: 1 big towel + 1 small towel per person
linen
duvet covers and pillow cases
hand soap
Usually we do not provide:
tooth brushes or toothpaste
shower gel
Stove does not heat. Why?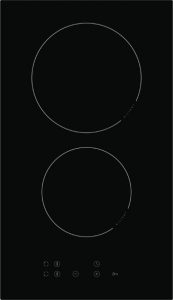 Some of our stoves come with a child-protection. If the LED-display shows something like "LO" this means it is locked.
Unlock the child-protection:
turn on the stove (on/off button)
press the lock/key icon for 10 seconds
That's it.